Looking for a reliable web design service provider? Cyber Help India is a Siliguri-based web design and development company that has helped numerous clients transform their dreams into reality. It has become essential to establish a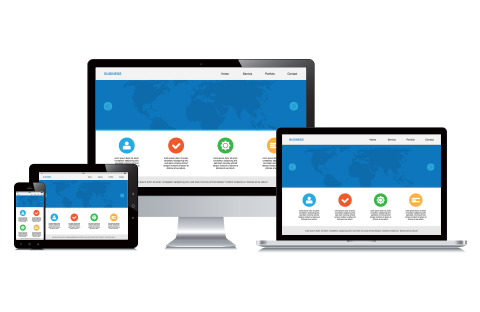 strong web presence and market your products/ services online. For this, you need a well-designed website, which not only looks good but is also SEO-friendly. Your website has to be such, that it caters to the ideas and interests of your target customers.

Whether you are able to retain a customer's attention or not often depends on how good your website is. We, at Cyber Help India, know what it takes to design a great website. A lot of technical knowledge combined with creativity and deep understanding of the client business is required to design a website that is accepted by all - both visitors and search engines.
Website Designing Company in Guwahati
Web Designing is not an easy task. The website acts as a platform where you connect with your customers, so it has to be uniquely designed, should offer easy accessibility and navigation, and at the same time, should load fast. At Cyber Help India, we develop static and dynamic websites at reasonable prices. Web designing services offered by Cyber Help India includes:
Graphics Designing
Dynamic Website Designing
Static Website Designing
Responsive Website Designing
Custom Web Designing
Web Portal Designing
Template Designing
We use the latest tools and technologies to design websites so that it is created according to the best practices. Our designers are extremely creative and keep themselves updated with the latest technologies. At Cyber Help India, we offer comprehensive web design services that include maintenance and support services as well. We can also design websites for various platforms like WordPress, Joomla, etc.

So if you are looking for a web design service in Guwahati that offers the best services at affordable prices, you have to come to the right place. Give us a call at +91 92335 56555 or send an email at cyberhelpindia@gmail.com / info@cyberhelpindia.com.
---