Running a business successfully welcomes many things and if you are concentrating on lead generation then promoting the business locally is really important and much needed. Localized SEO marketing strategies help you to target the local audiences which gather interested and genuine audiences who are looking for businesses like yours. Even Google takes local searches very seriously because more than 30% of the searches are done for local businesses. You might be looking for a customized cake shop for your wife and instead of asking others about it, you can simply search it online.
But still many local businesses are facing trouble in generating leads and that makes it necessary to target local SEO tactics which aware people of your business and finally, generate more relevant leads. Lead generation tactics using local SEO improve brand reputation and genuinely helps you to grow the local customer base. Highlighting your business on the map also helps people to find you easily in this competitive market. Here, we come out with some of the interesting ways to generate more lead by localized SEO.
Ways to use localized SEO for lead generation
List your business on Google My Business
Make your business available on Google My Business to attract more customers into the business. It tells a lot more about business and improves visibility. Providing accurate information on your business page will help the audiences to know more about your product, services, and commitments. Listing your business on GMB is the best thing you can do to make the business available within the local market because people like to know more about their locality instead of finding solutions far away from their locality.
Concentrate on Website Build and Architecture
The online marketing techniques demand a website for your business and paying attention to building the website and working on the architecture is very much important. The website not only improves the reputation but also flow accurate information about the business and tells them about the location of the business. By providing information like name, address and phone number you can create trust among people. Moreover, it helps people understand the nature of business. Try to create separate pages for different products or services so that there will be no confusion about online offerings. Working on the structure of the website will add more brand value and generate more leads.
Gather Great Reviews
Reviews create a great impact on people and tell a lot more about the reputation of the company and how well you are dealing with the services. Request your customers for their valuable reviews if they have a Gmail account. Remember that Google will not count those reviews which are highlighted on your business website. Make the process genuine and authentic by gathering reviews from Google My Business and social media sites. You can also send a Google Review Link Generator to make the task easier. Shortcuts are accepted and multiple reviews from the same location are penalized. Make sure whether reviews are coming for the same IP address or not. It takes time to gather genuine reviews and a sudden wave of reviews is monitored and filtered by some platforms.
Participate in Social Media Networks
Appropriate social media sites will give you more room for gathering leads and these online marketing approaches will boost your brand awareness by creating organic backlinks to your site. The backlinks are also helpful in boosting local SEO visibility. Most of the people in your locality are familiar with social media networks. It helps a business to interact with the interested audience through local communities and groups.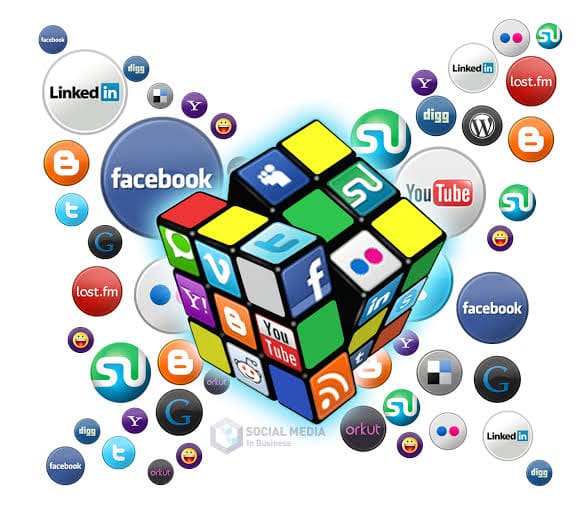 Social media communication strategy, on the other hand, helps a business to manage the platforms systematically. Along with the brand values and lead generation, these platforms will help you in advertising the services through pay-per-click depending on the locations, interested groups, and demographics. Such platforms are helpful in targeting audiences by boosting awareness in your local area.
Research Popular Keywords
Using the relevant keywords with high keyword volumes are important for making the content visible among a huge number of audiences. Research for the right keyword that is relevant to your business and try to identify the keywords that potential customers are using. Popular keywords are the key to making the site appear on the top of the search results. Focus on the keywords that create traffic on your site through the search console data for your website. Checking the analytics will give you more information about the new users driving into your site. Take time and look into the phrases and commonly used sentences by people on the locality and add keywords to make the content more relevant and popular among wider platform using local SEO strategies.
Developing a strategy by using Localized SEO marketing is needed for any business to generate more leads and achieving success. Making the business popular within the locality will help the business to grow fast by building a greater image.
---