The time has changed and improves the relationship between brand and consumer in a dramatic way where all the credit does to social media. The emergence of social media brings more power to consumers in connecting with the top brands. Every business owner understands the fact that social media comes with the opportunity that will either improve their brand value or else break their business for sure. The need for aggressive marketing appeals top brads to build a presence on social media sites like Twitter, Facebook, and Instagram for promoting the business in a wider platform. So it's the era of social media marketing.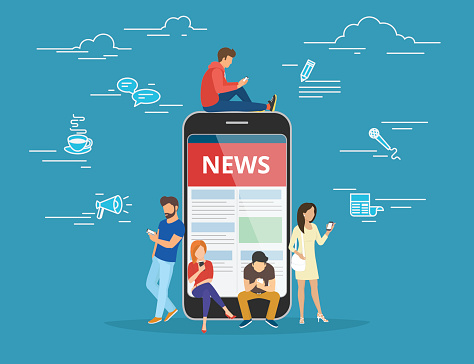 Popular brands are now using social media channels to create strategies and analyze the analytics to target the consumer to know their likes and dislikes. Buyer's participation came into existence by the involvement of social media and companies are giving preferences by valuing their participation in online marketing. Social engagement motivates the buyers to purchase the relevant product or services because they feel their participation in submitting or sharing ideas related to the business and being valued. 
The impact of social media on marketing
Growth of Social Signals
Social signals are responsible for boosting search engine optimization. Because the time people talk about your brand on social media and put their interest in hitting like, following, subscribing and commenting on your product and services your brand will become popular and the web page keeps on rising in search ranking.
Branding and promoting company
Social media brings some of the interesting and popular platforms through which people will remember your brand by watching your posts and engagement in different sites. By sharing your posts and brand image in the vast platform s of social media they will create the brand awareness of your product and convert other people into followers which might become your customer in the future.  
The power of word of mouth
It doesn't matter how well you crafted your content by writing reviews and descriptions but the main impact will come from a satisfied customer. A satisfied customer will share information about your product and services to their friends and family by promoting your brand to a larger audience. People easily believe in other people's recommendations instead of reading those descriptions or reviews.
Social media is creating a better impact on marketing by giving opportunities to companies and rising competition among different brands. Business is not possible in a vacuum and social media create an amazing platform where top brands are forced to face the competition by analyzing the likes and dislikes of people over the brand. Here, we will like to highlight some of the benefits of social media over marketing.
How to make Social Media beneficial for your business?
By implementing these following factors you can make the right use of social media over marketing which in turn generates more profit along with the improvement in brand value. The best part of using social media is to reach the business goals where audiences take participation showing their interest over the product and services. So, consider these points carefully.
Define your business goal clearly.
Discover your audiences through demographics, preferences, and activities by using analytics.
Reach your audience emotionally by making your posts more relevant to the people you want to target. Tell a story through a meaningful message inside it which may include text, images, and video.
Drive traffic by optimizing your posts through SEO and relevant links. Optimizing landing pages on your website is also a better idea.
Listen to the audiences through social media tools where you need to listen to your audience at the first stage and then respond. Once you finish with the stage then repeat the same.
Social media makes the thing easier to understand your audiences and tools like Facebook and Instagram help you to capture a large number of audiences as they spend more time on social media sites. One more thing that needs to keep in mind is that you have to use attractive and appealing images in your posts to catch the attention of audiences. It doesn't matter how much time you are giving in creating content but in the end, your audience might not get enough time to read them properly. So, using images, videos, and infographics will represent your word more systematically.
Whereas, geo-targeting helps you to reach the audiences depending on their location where you can effectively capture the market by analyzing their needs and choice of preferences over a particular area or location. Social media platform gives you a better space to know the reaction of the customers through their feedbacks. Such reactions will bring positive results over the quality of products and services. On the other hand, positive reviews from customers will motivate you to perform more aggressively in the future. 
The impact of social media will help you to measure the crucial factors and give you a chance to establish the return on investment by achieving the specific goal.
---