The researching trends has activated the door of voice search. It has been a revolution for SEO and users are slowly moving towards this search process throughout the world. This technological enhancement has helped the SEO company in Kolkata to clarify the search options. With the help of activated speaker use, users are getting informative contents more easily and quickly.
Optimization of SEO Content For Voice
The success of the SEO content for voice lies on the optimization. For this, the content has to be pivotal and for that, these voice optimization strategies can help.
Use of natural language and long-tail keywords
Having a traditional conversation with friends and asking the search engine 'computer speak' is different. Usually, the voice search question involves three to five keywords in length. Using the conversational phrases with the addition of keywords and natural language will work for voice.
Making content easy to digest
Here in this strategy, again the natural language will come into play. Use clear and logical language in the content so that the optimization of the voice content would get easy. It is important because the average search result is written on the ninth-grade reading level.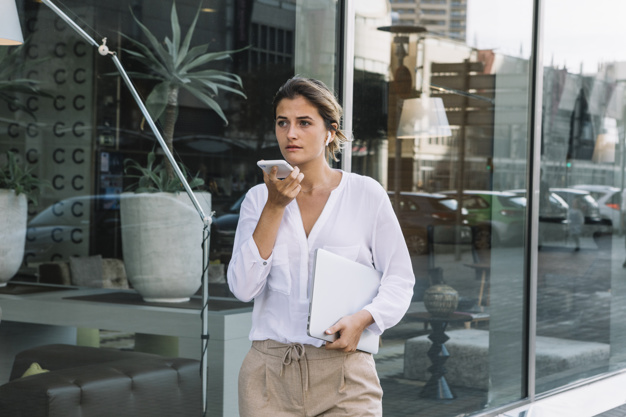 Ensuring the mobile-friendly site
Just make sure whether your website is mobile-friendly or not. If not then adjust it at first because mobile is the main primary source for voice search. However, you should also check the page speed of the site so that users may not have to face the slow loading problem.
Focus towards local
The use of 'near me' phrase has increased rapidly since past couple of years. Therefore, you would not want to miss all the information about the locals in the voice content. Adding the anchor text, title tags and meta descriptions will work perfectly to optimize voice content for local.
Adding FAQ page
One of the best ways to make the voice search simple and easy is by adding FAQ related to the content. This is more effective because it includes keywords, accurate answers and simple format. Most of the search questions of the users are based on FAQ's only as well.
The use of the voice-enabled devices and the improvisation of SEO company in Kolkata has been a perfect match. This voice technology is still relatively new but is evolving and benefitting the people on its great pace.
---