Facebook – A Platform Much More than a Socializing Hub
Facebook is the most used, and perhaps the most invested social media platform in terms of advertisement. Having earned approximately 4,707 million dollars by the fourth quarter of the year 2017, the platform has evolved itself to become more marketing-friendly over the course of years. Hence, as entertaining as it may be as a hub where everyone gets to socialize in a fun way, Facebook has come a long way to become the most effective marketing platform in the digital domain.
What Works Here
Facebook allows you to broadcast your product to the audience on the basis of location, gender, age-group, preference and so on. It helps entrepreneurs gauge the amount of interest their ad campaigns can generate over the course of time. Through experimental advertisements tastefully created to arouse the interest of the potential audience, Facebook lets you know what works and what doesn't. This way, they can use Facebook as a testing ground to predict the magnitude of success a product can manage to achieve.
New Introductions
The newest marketing tactic that aims at better, precise audience targeting is the method of Finding & Targeting Lookalike Audiences. But what are they?
Normally, Digital Marketing Experts target audiences on the basis of age, preferences, gender and so on. But targeting Lookalike Audiences are a step ahead of the regular existing marketing measures. It basically involves 2 primary steps –
Build a Lookalike Audience from the Source Audience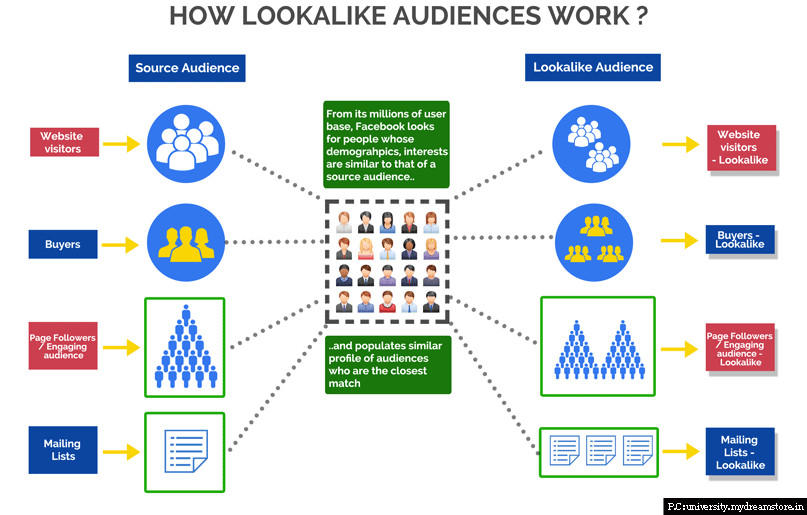 But how is it done? The method is rather simple.
You choose a bunch of your most active & regular audience, who have consistently exhibited a positive response towards your marketing stunts. They can be people who buy your products regularly, shared your content regularly, are regular visitors to your website, or have signed up for your monthly/daily newsletter program.
Create Your Lookalike Audience with the help of Ads Manager
In the Conversion Tracking section of your Facebook Ads Manager, select Actions and click on the Create Lookalike Audience option. You can choose and upload your Source Audience. They can be your FacebookAudience or your website audience. Depends on whether you are uploading their Email Ids as Source Audience Information or their Facebook Ids. Most times, both the Ids are the same. Then you choose the radar of your Lookalike Audience. Do you want to find them throughout your city? Or your country? The range is your choice.
Lookalike Audience Vs. Regular Audience
And just like that, Facebook offers you a fresh set of audience that shares striking similarities to your Source Audience. Lookalike Audiences are important, owing to the fact that they exhibit a stronger potential of giving you positive feedbacks compared to regular audiences. Since their preferences are extremely close and similar to the original Source Audience who have liked and availed your services or bought and recommended your products. Hence, chances of the Lookalike Audience to like your campaigns and buy your products are a lot higher.
Lookalikes for Website Visitors-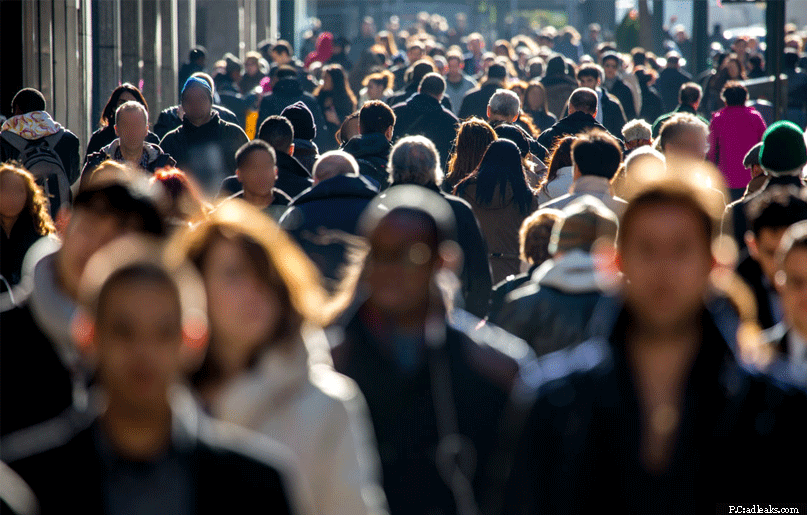 Facebook launched Website Custom Audiences, back in January. This excellent feature permits advertisers to target potential visitors to their websites.
i. You can easily find potential users alike to any audience on your website. Even if you don't drive much traffic, this will permit you target related customers while broadening the channel from a very small group.
ii. You can find audience alike to the ones that visited a particular page of your website. Following a conversion, you can use the success page.
III. You can discover visitors alike to those that visited a specific category of your site. To make this better, the URL structure requires incorporating that section in it, or else audience need to be directed to specific landing section while they're looking for various types of products or services.
What Can You Derive
This automatically means that with the help of Facebook's new feature, you can now target your audience beyond the concept of gender and location. Marketing your products and choosing your audience has elevated from being tactical, creative and economical to being psychological – where the Social Giant searches the best audience for you with its unique algorithm, giving you a worth of your money & making Digital Marketing all the more effective.
Conclusion
One of the benefits of using lookalike audiences is the ability to measure your operation easily and instantly. You can begin with a firmly characterized 1% and as you rise up higher ad frequency, present 2% audience and so on. Compare this strategy with interest-based targeting, which is more hit and miss when you have to set up new audiences from diverse interests.
---