Many analyst predicted the importance of Internet in years to come but never believed that Internet could also be such a vast platform for purchase and selling of products. There has been a huge increase in Ecommerce websites which has helped transform small business into a developed online store. Digital presence has been a dominant force in this modern world of technology.
Ecommerce 'The best way to sell and buy anything'
The Retail practice had been carrying on from decades and a physical store visit was probably the only option to purchase something. It was time consuming and time limiting along with less opportunity to see the most varieties of what we desired. Things have changed now and shopping online has overshadowed the presence of physical stores. Ecommerce has enabled customers to choose their products in a comfort of their home and allows convenient shopping.
The online shopping websites have enabled various small sized businesses to sell under the same platform as big business houses and with equal opportunities.
Small Businesses entry into Ecommerce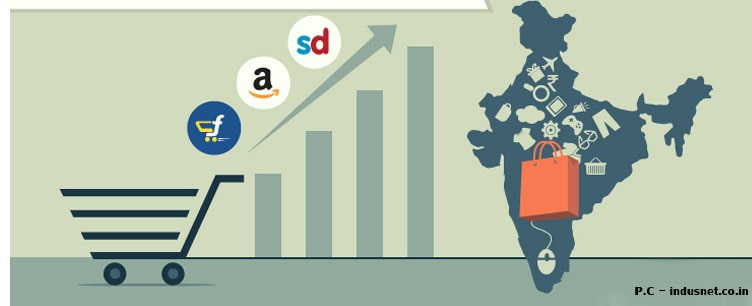 There has been huge rise in the number of business platforms like Flipkart, Amazon, who have bought together the vast sellers and small business owners and provided better online space to sell even without a physical store. While the benefits of shopping online are plenty, it also provides huge convenience to many small business owners too who sell irrespective of their size of business.
The rush for an Ecommerce website in India
India is always a profitable market for business if you know how to get it right. Due to the success of various E-commerce platforms that have doubled their size in just a matter of years, many small businesses have started getting their own. There has been a huge rush for Ecommerce website design India and have started gaining a online store even before having a physical store. India is transforming and this multi Billion dollar Ecommerce website is just too lucrative a business to stay away from.
A Responsive Web design company India should take of the following features while making an E-commerce website:
A good buying experience for mobile shoppers
Mobile compatible designs
Easier navigation and checkout process
Well product highlighting layouts
Clean cut design
Quality and not quality of products per page
Non lagging and responsive
Engaging customer feedback forms
Here are some of the benefits of Ecommerce for small businesses
The main motive of Ecommerce website is to be present on the Digital platform through an engaging website that is sure to attract customers and brings sales. The reach of the Ecommerce is not limited to boundaries and can be availed anywhere on earth. So, get your online Ecommerce store today and sell beyond your physical reach.
Increased Business Revenue
An Ecommerce business allows small business to reach out to its prospects beyond places that he can never sell without digital help. As the customer base increases, the revenue collection is definitely increasing and should boost the profits abundantly.
Physical stores needs huge dedications as well as much money before you start your business. An ecommerce store allows a much cheaper option to own a store which is even more reachable and attractive.
Marketing the influence and trust gained
With Ecommerce store, you can use the positive feedbacks provided by your customers to attract other probable customers who are confused on whom to buy a product from. It is impossible with physical stores and the process is very helpful and influential to attract new customers.
Your Ecommerce business shall have no shutters that shut after dark. Your online store is open 24/7 and so your customers can view your products anytime and can order products in the warmth of his home without being physically present.
The platform provides equal platforms to all small business irrespective of their length of service or the volume of their sales. If your product is good, it will be of great competition to other bigger companies selling identical products. The door is open for any sized business owners.
The future lies is Ecommerce
Every small business must understand that nomatter how small their opening may be, they cannot afford to lose hope even before you start your business. The online platform of Ecommerce is same for all and treats you equally with other bigger names. The secret lies in your online presence through an Ecommerce website and not on gathering resources on setting up a costly store, which is physically limited.
"If you want your fate to change, make sure you adapt to the change"
---