Holi, the festival of colors, is the most vibrant of all festivals. Team Cyber Help India is a large family and so celebration carries an utmost excitement that is equally spread amongst all. Holi is a much awaited celebration which each of us had been waiting eagerly. Let us help you take a brief tour on how the Creative Cyber Help India Team celebrated Holi.
Getting Things Ready
It takes great planning and efforts to have a great festival and let us see how it unfolded. Our Company and Festive mentor, Ma'am Anita took it upon herself to make this festival, memorable in all aspects. She along with few other team members took it upon themselves to fill in the HOLI essentials & equipments.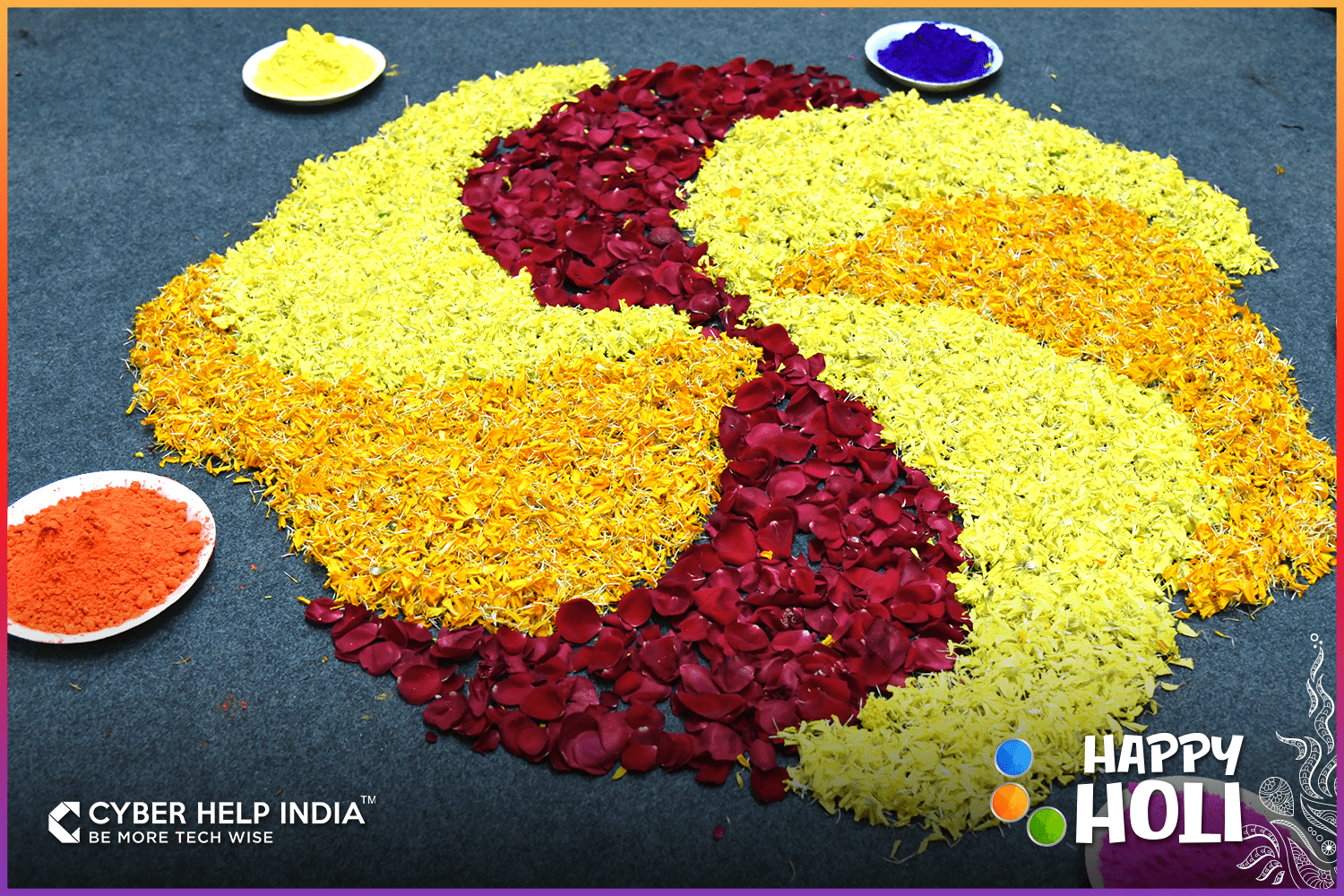 Colors, Flowers, Decorative and everything else were sorted out by MA'AM and her team along with excellent photography to capture the exact moment forever. Everything was all set and Holi was all set to begin.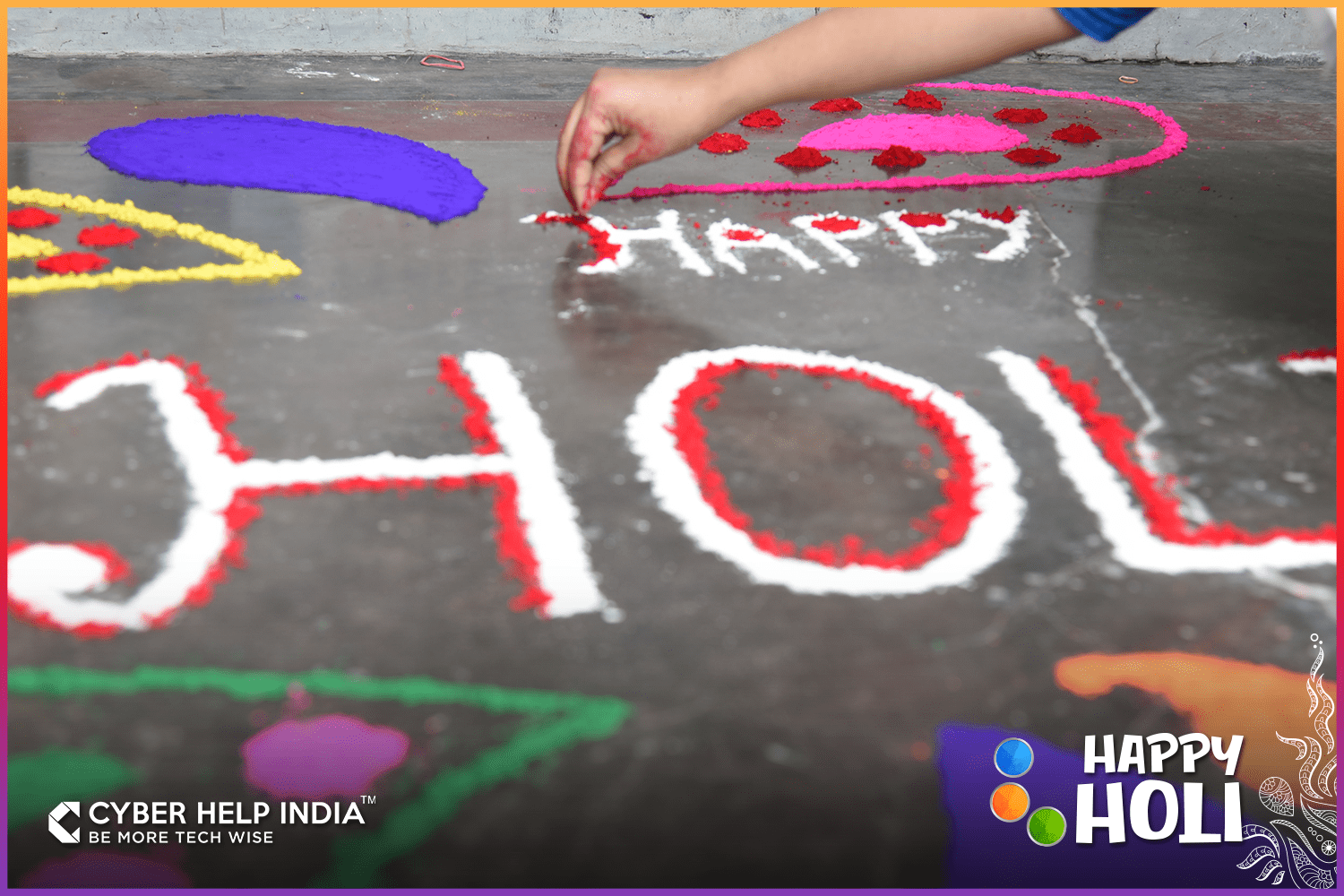 Let the Colors fly
The next day bought quite an excitement to all and the day unfolded with the girls setting up Rangoli with flowers and colors. This traditional design is of great importance to our culture and heritage. The designs looked pretty good and were equally creative. Two of the guys from the Team also came in white identical Tshirts, ready for the incoming Holi chaos. Everyone had prepared accordingly and as the clock struck 2, the colorful chaos began.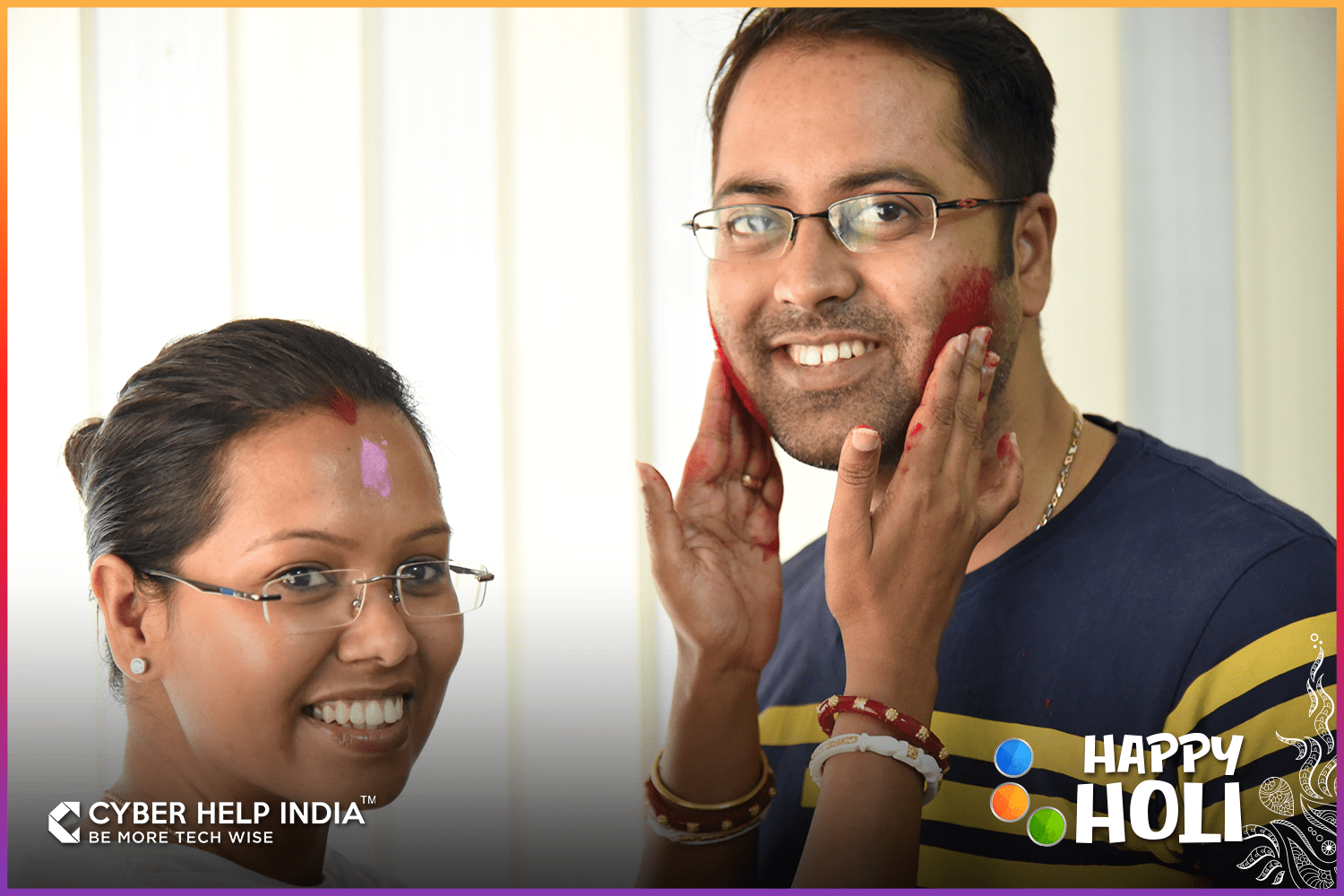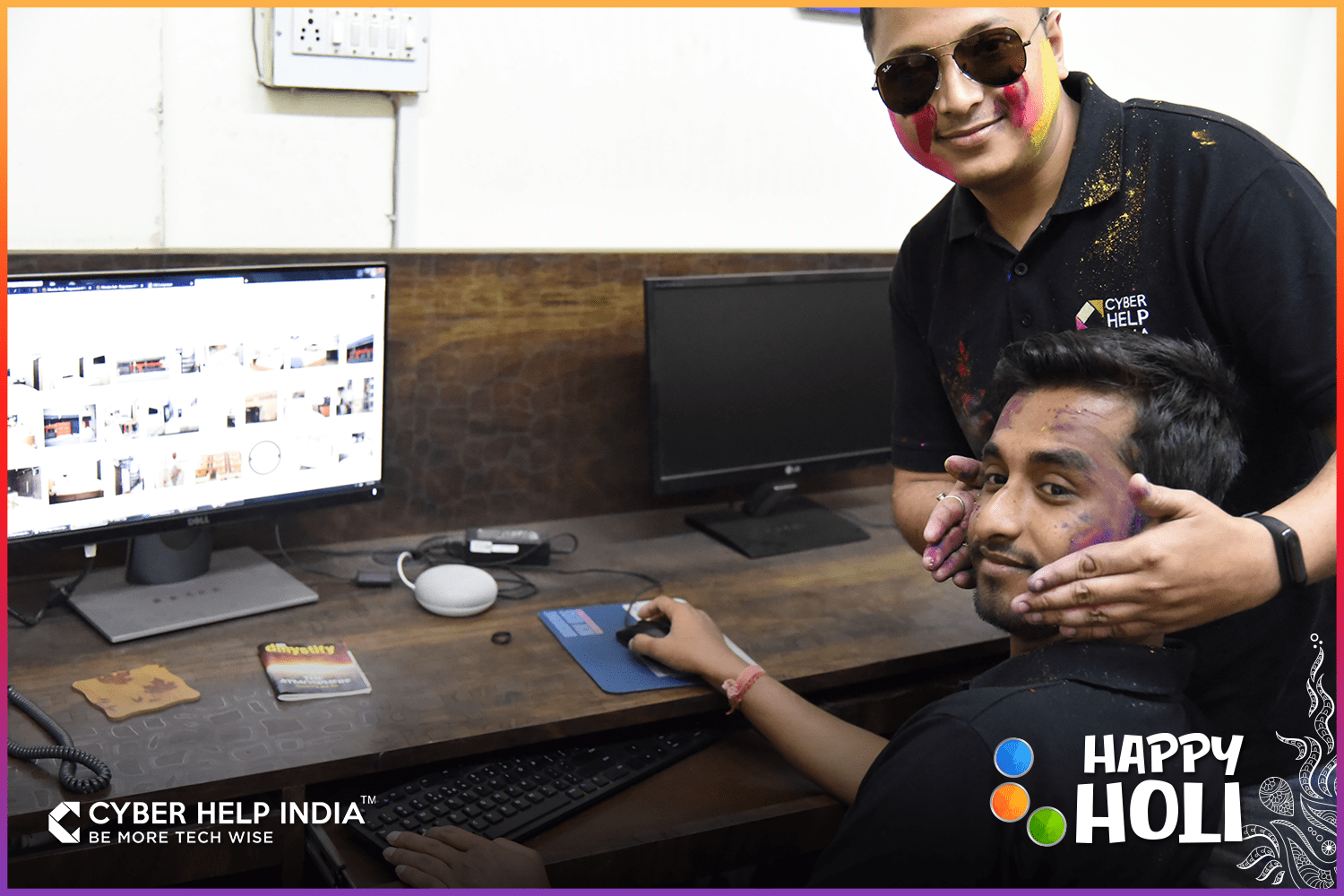 The celebration started on a lighter note with soft exchange of colors with each sharing better reason to evade it. Soon, the exchange triggered and the use of colors became more sudden and violent. The celebration soon engulfed each one of us in colors more varied than the rainbow. The coloring was stopped momentarily due to refreshment break and soon resumed with same zest and excitement.
After Colors it's Lunch
Holi was tiresome as every single one of us as at some point tried evading the colors but failed. Ours was a similar scenario and soon, all of us were wrapped in every shade of color present. Holi was seriously tiring and now the Lunch was ready too. We paraded towards our Sir and Ma'am's house, which was supposed to be the dining venue for our Holi Lunch. The running and evading had certainly made each one of us extraordinarily hungry. Sir and Ma'am were kind enough to prepare a HOLI cuisine for all and soon we were quickly seated for lunch ready to gulp in anything that we got.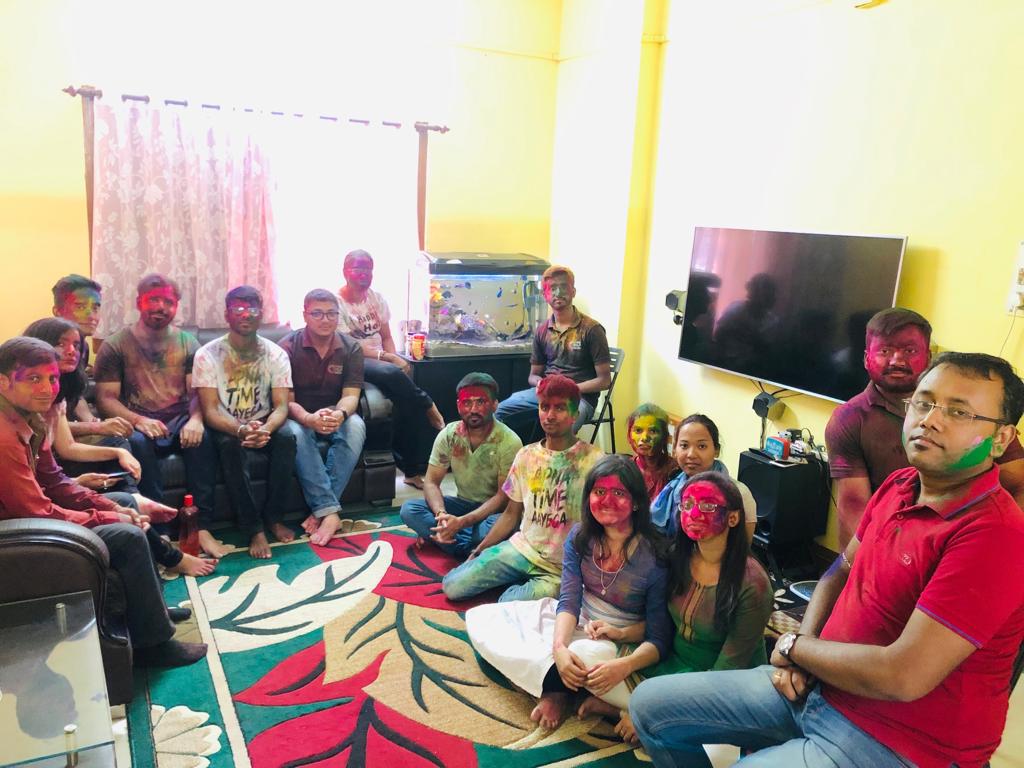 The Lunch was awesome and the Team ate their lunch in sheer silence. Variety of meat, veg and desserts made this cuisine a memorable experience and something to remember forever.
Adding Colors to Life
Sometimes the daily Life can be very monotonous and it is festivities like this that help us be a step closer as a Team. The Day promised and delivered unlimited joy along with excuses for not playing Holi. It is one day that no reasons are considered for exclusion. We really had a great time and after childhood, these times are other golden memories of our life that is meant to stay forever.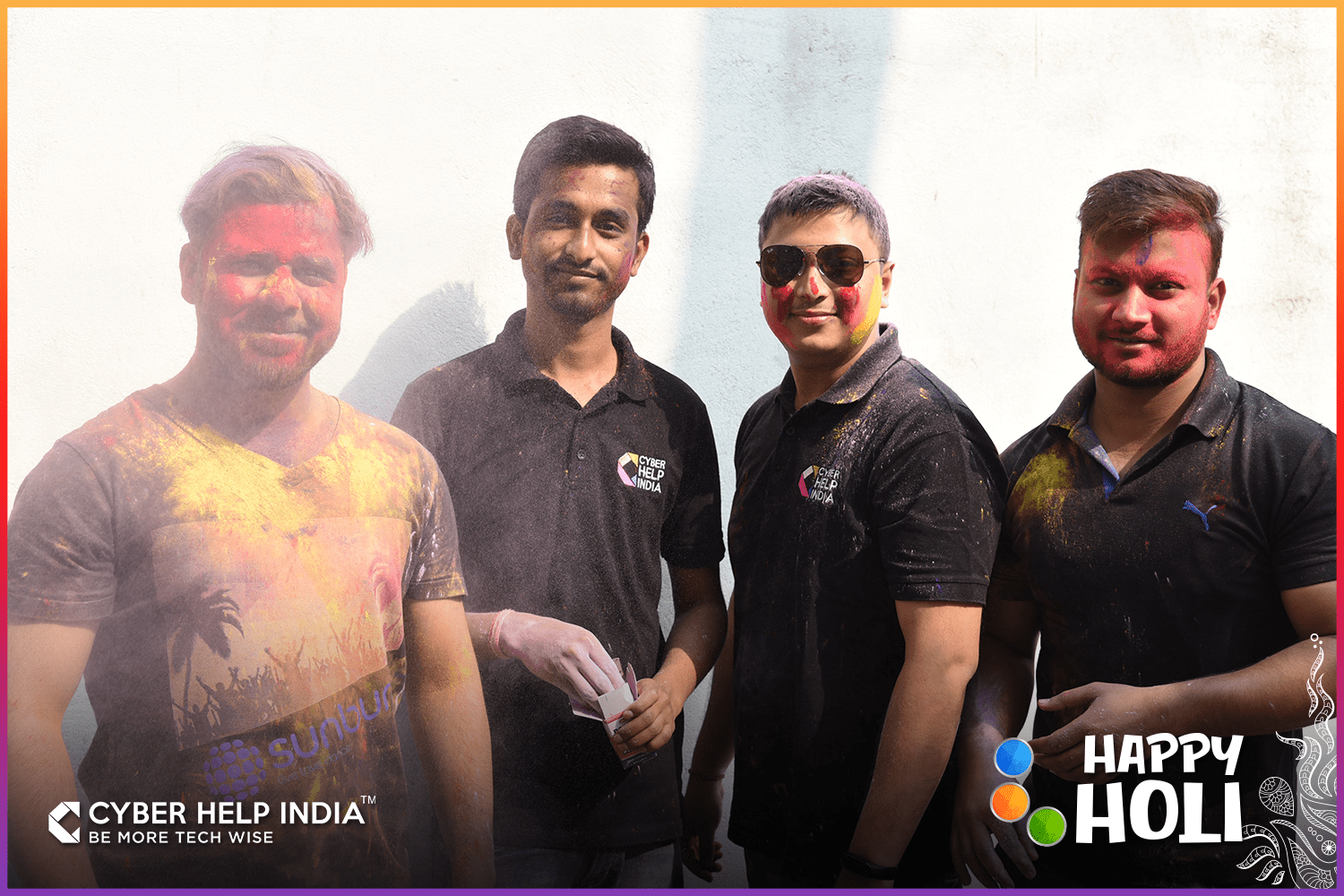 Everything to Remember
Our Team knows exactly how to celebrate festivity in the best possible manner. Each one of us had a time of our life. It was a splendid experience and it's amazing how we managed to make the most out of any occasion in between the monotony of Life. Holi might be over with at the end of the day but the memories we created today, has certainly bought us closer and was refreshing enough to shake some stress off our mind.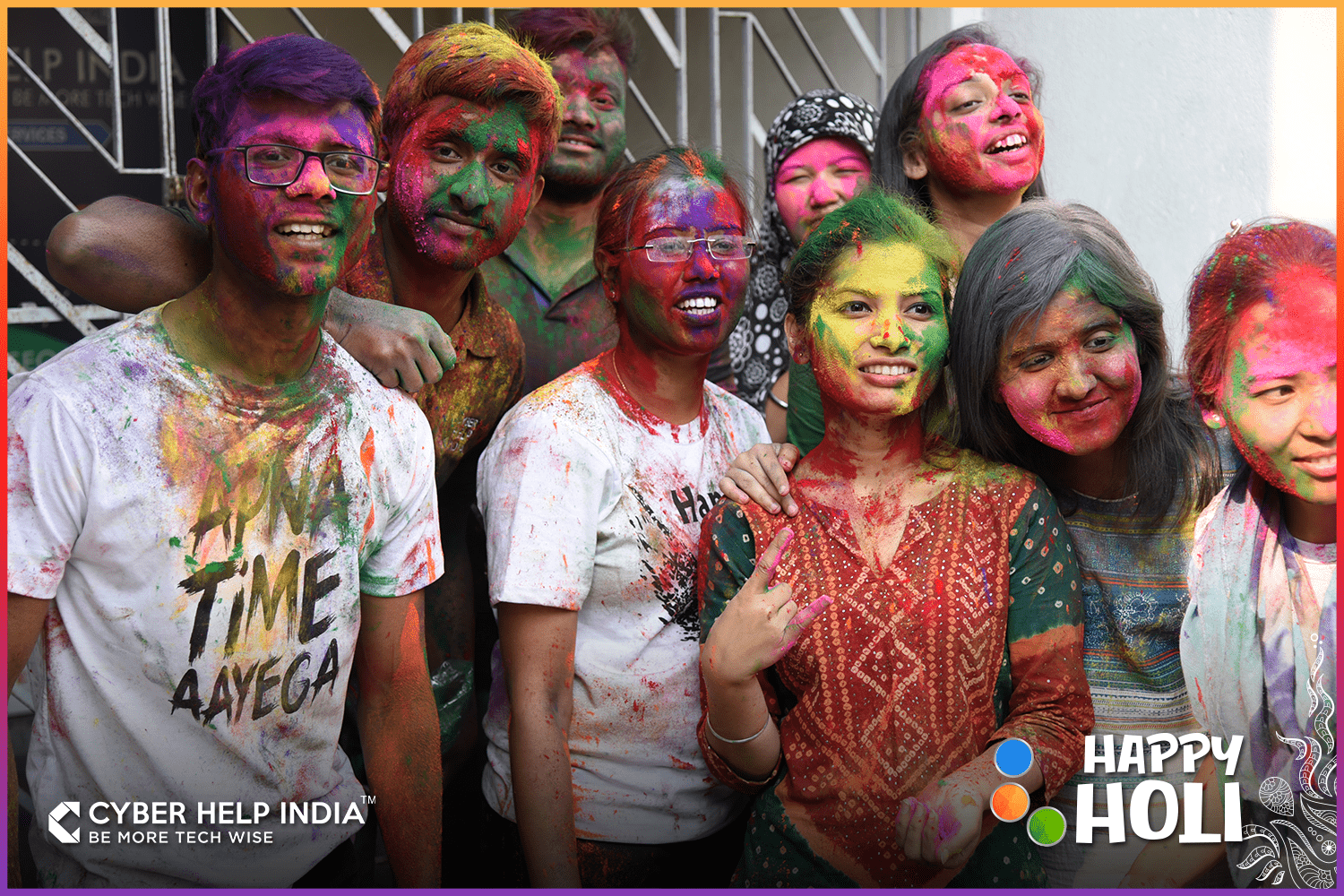 "The festival of Holi did drench each one of us in hues of love and compassion"
---